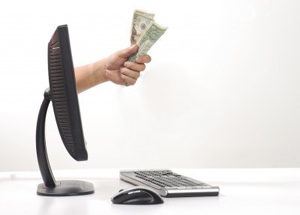 As a merchant, we know that finding quality traffic can be quite the undertaking. Leave it to us, and we can navigate through that minefield for you!
Why work with Globalfastads?
With our rigorous screening process, not only are advertisers paying for the highest quality traffic to their products and valid conversions, but also granted complete transparency into affiliates' marketing methods.
We provide relevant publisher data on traffic sources to help advertisers optimize campaigns, implementing features that are more enticing and cater to the end user's interests.
Our knowledgeable team will work with you to identify your long-term goals, and will monitor progress daily in order to ensure that we're on track.
We pride ourselves on our flexibility - advertisers are given ad solutions that are just as unique as their businesses. Whether you have target demographics in mind, volume requirements or preferred media channels, we'll work with only the traffic that best suits your performance goals. After all, we want to help you grow your business, and keep you coming back for more!
Publishers
Join Globalfastads to earn top commissions for driving your traffic to high converting ads.
Beat the Marketplace
Flawless Support System
Actualizing your goals!
Guaranteed Top Payouts
Accelerated Payment Options
Sign Up Now
Advertisers
Full-time compliance team with unparalleled fraud detection
Quality Traffic Sources
Campaign Longevity
Dedicated Account Managers
Lead Generation, Flat-Rate Sales
No Monthly Fees
Sign Up Now